There are a million and one things to do in NYC during any time of year, but the holidays are especially fun. Things can definitely get expensive, so here's an idea for a low-budget day out in NYC.
You'll probably spend money on delicious food and subway rides, but it's up to you how much of your cash you want to part with.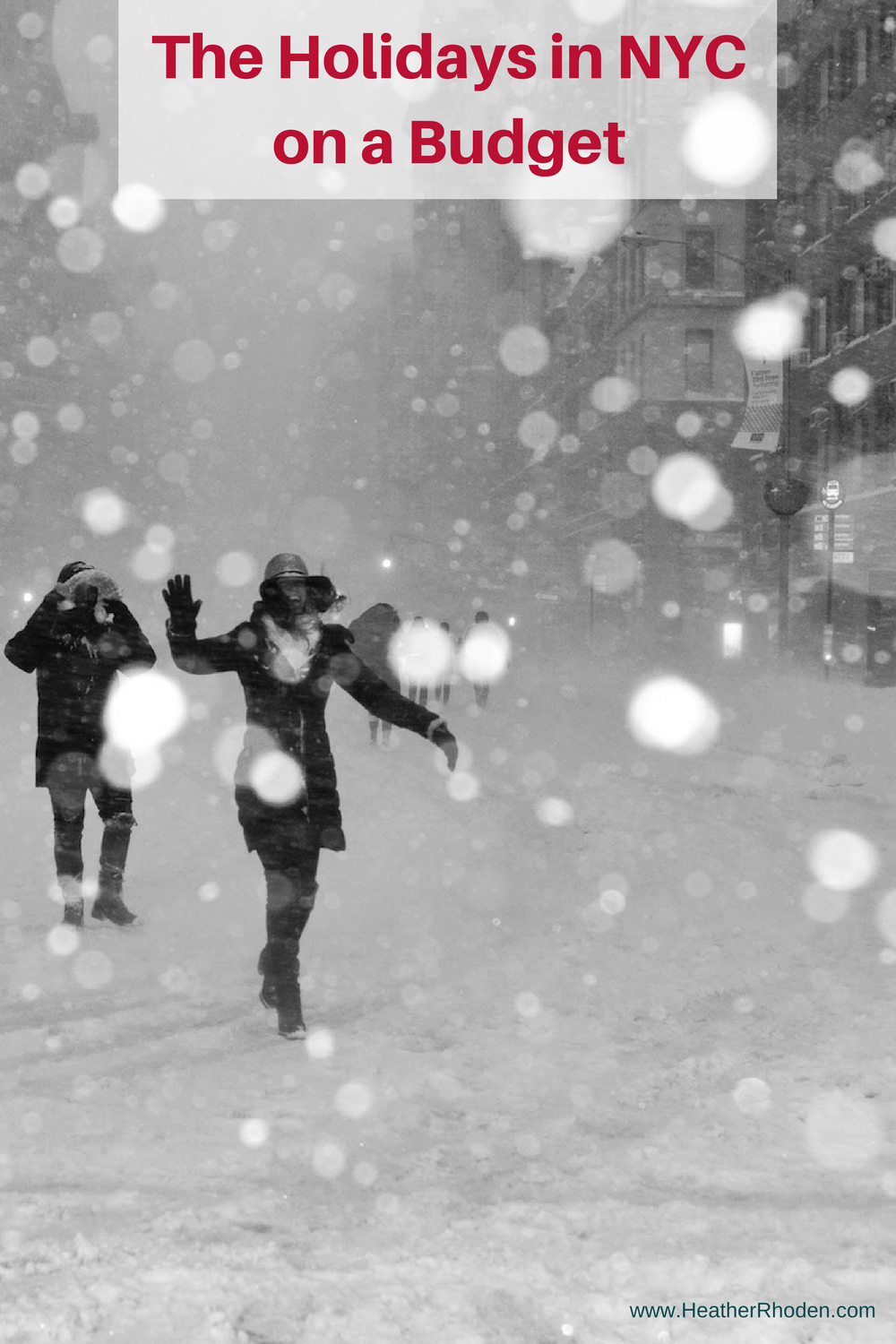 Department Store Holiday Window Decorations:
I try to check these out every year. Each of the major department stores go all out and decorate their display windows for the holidays. You don't even have to go in! (I don't.)
The best part is this is completely free! Check out ny.curbed for a useful map marking the department stores with noteworthy decorations.
To avoid the crowds, you can go earlier in the day or during the week, but they're best at night. If you can manage it, see them late at night once most of the tourists have gone back to their hotels.
Cost: FREE!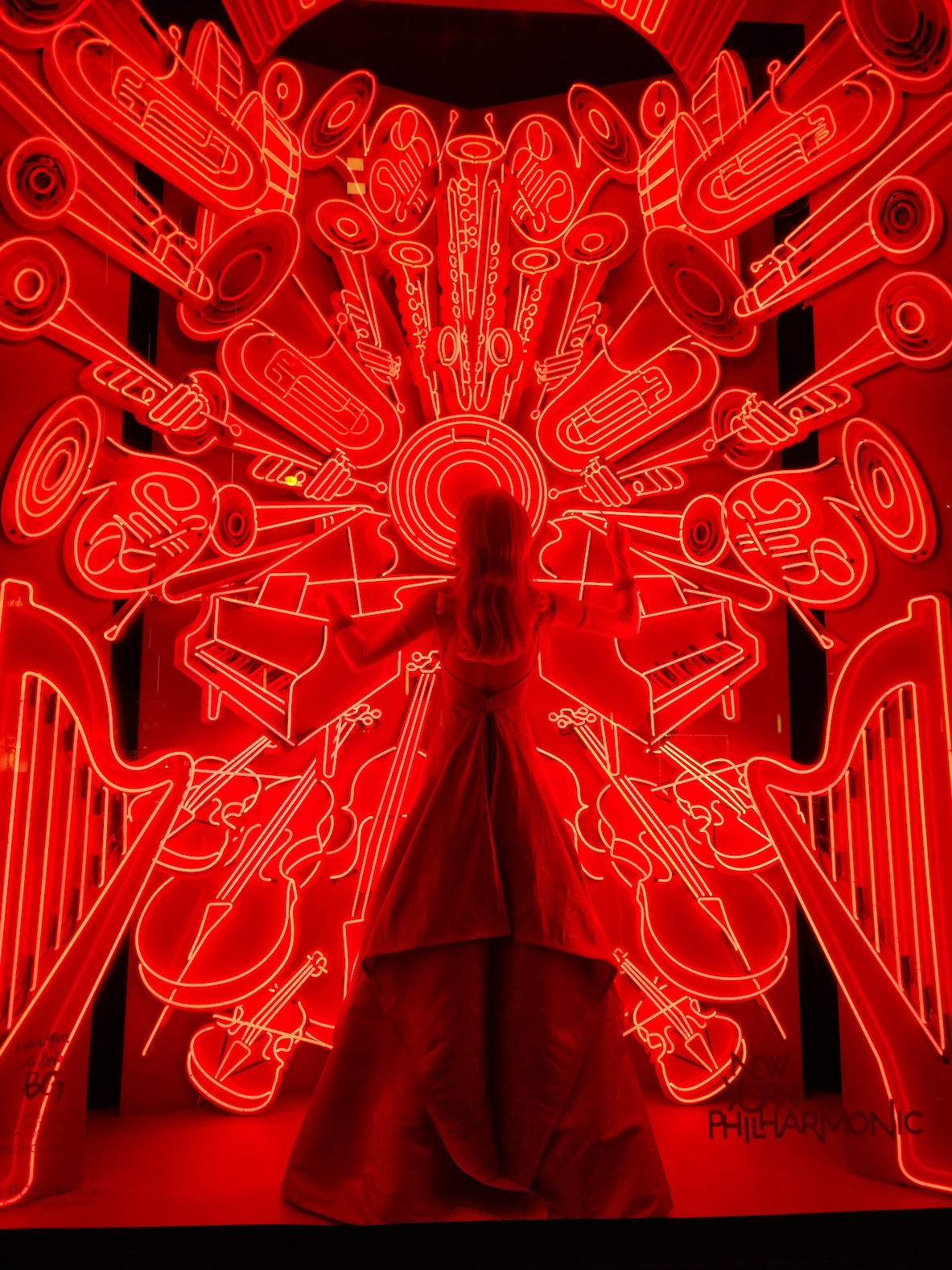 China Town
Ok, the smell of seafood can be intense here at times, but if you're trying to do NYC on a budget but still want delicious food, China Town is a must. Last time I checked, you can get a delicious pork bun bigger than your fist for $.89 at the Golden Steamer. You can't beat that!
If the sweet buns aren't your things, there are tons of great noodle places just a few steps away!
Cost: CHEAP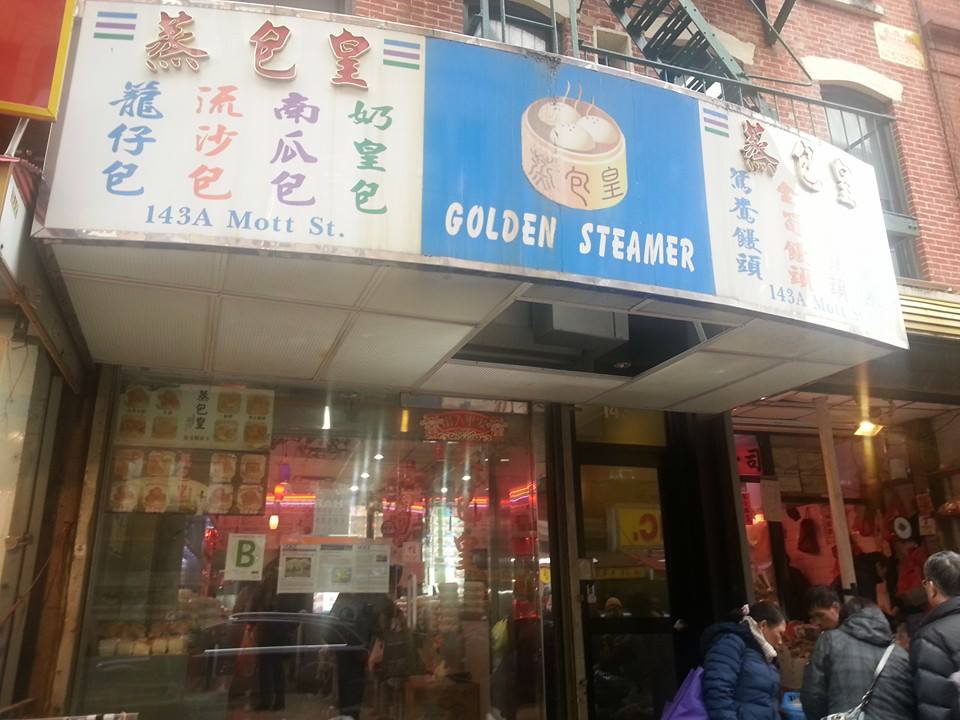 Holiday Markets
I lived in Germany for 3 years and one of the things I miss the most is each town's Weihnachtsmarkt. Unfortunately, the Christmas markets in NYC don't even compare to Germany so don't go expecting them too. They're still fun! Instead, just wander around and enjoy the smells and the walk in the parks.
I don't typically do my holiday shopping here because I get most of my gifts online and the crowds can be intense. Still, if you want to do holiday shopping anyway, it's a great way to see a bunch of different vendors in one place.
Check out my favorites two: the Union Square Holiday Market and the Bryant Park Winter Village a visit.
Cost: FREE (unless you buy food or items here)
Rockafeller Christmas Tree
I'm not going to tell you that you have to see it or that you have to go ice skating here. But if you are in the area and you've never seen it, you might as well take a quick selfie in front of the tree. It's absolutely HUGE and an impressive sight.
Cost: FREE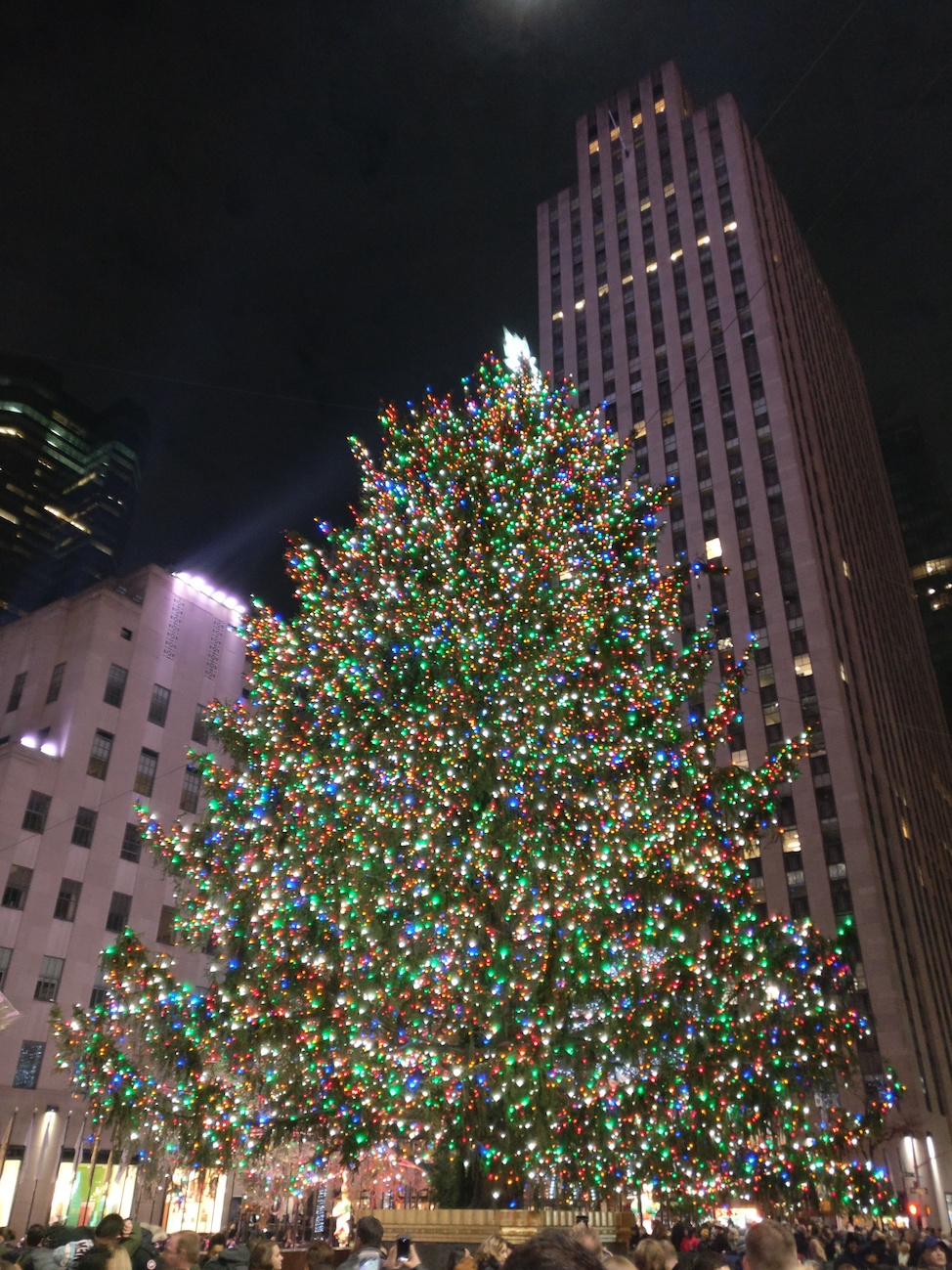 Dyker Heights Christmas Lights in Brooklyn
This year is the first year I've even heard of this amazing display of Christmas lights! Several streets in the Dyker Heights neighborhood cover their homes and yards with Christmas lights. It's totally free to wander the streets and ogle at the million dollar homes with their classy (and sometimes gaudy) decorations. This might be my favorite Christmastime activity in NYC now. 
Go between dusk and 9 pm. Hop on the D train and get off at 71st stop. It's about a 15-minute walk from here, so if that's too much, consider an Uber, but it went quickly for my group of able-bodied millennials.
Hours: dusk – around 9 pm
Cost: FREE (minus the subway ride)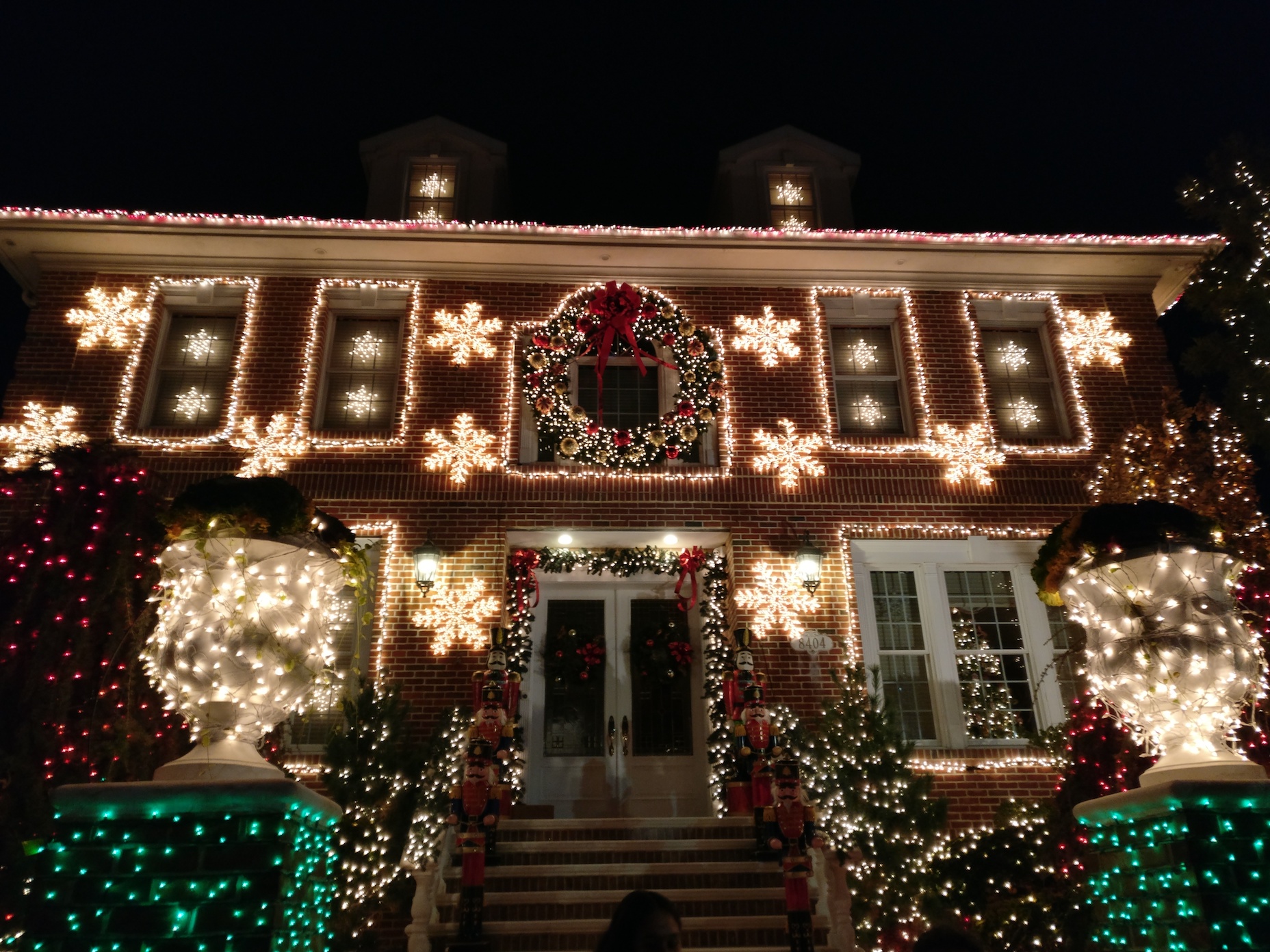 Check out the Manhattan Skyline from Brooklyn.
Good: Head to the DUMBO area (Down Under the Manhattan Bridge Overpass) and check out the skyline there.
Better: Stroll down to the Brooklyn Bridge Park. Get a picture of Manhattan with the Brooklyn Bridge in the foreground.
Cost: FREE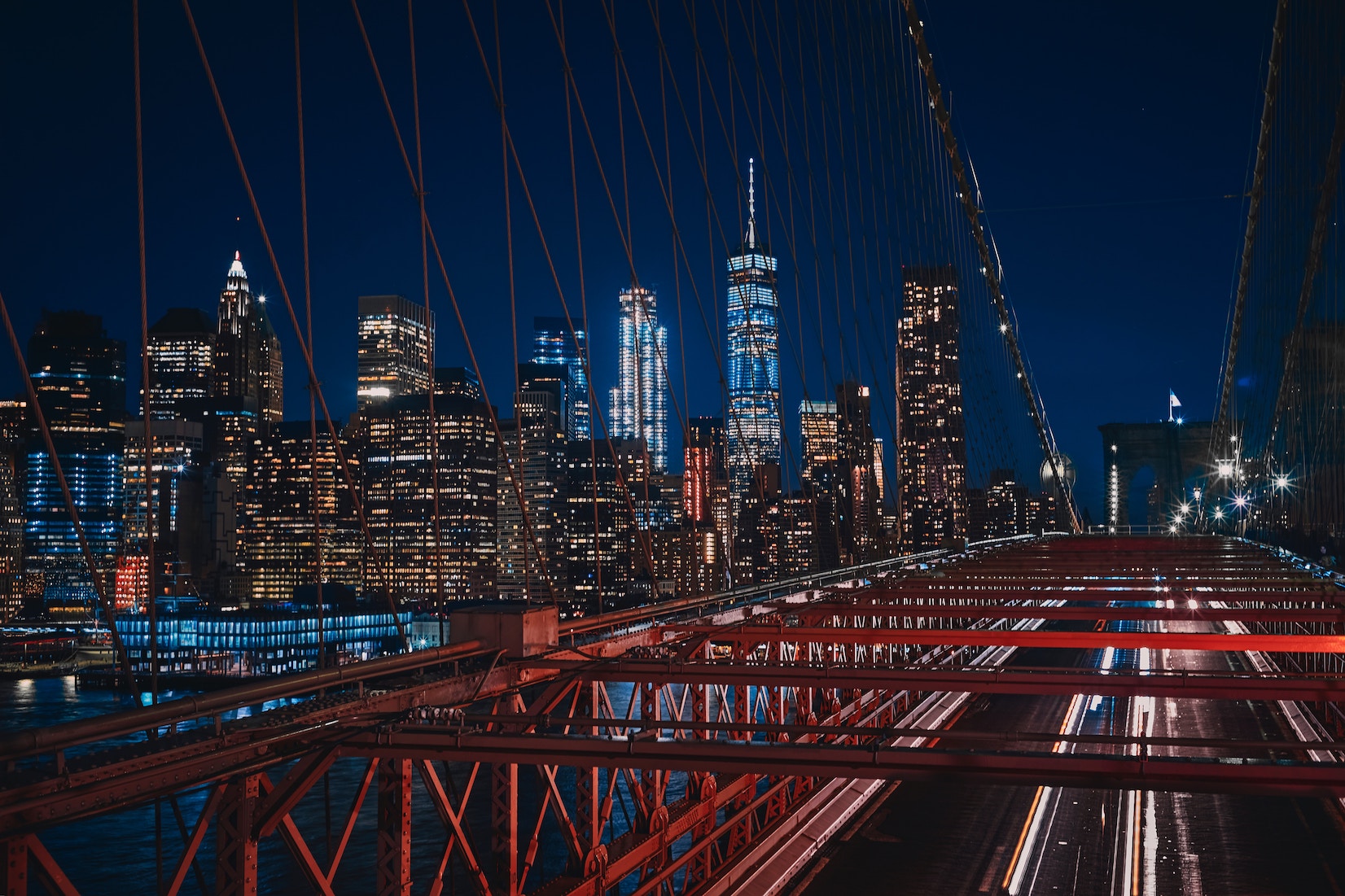 If You Splurge Just a Little
The Radio City Christmas Spectacular is always a wholesome fun time and highly recommended if you have kids.
However, if you're like me and love Broadway, I'd say skip it and wait in the TKTS line (avoid the one in Times Square if you can) and see a discounted Broadway show. You can check out the TKTS app to see what's on sale before you go.
What's Your Favorite Cheap or Free Thing to Do in NYC?
Did I miss one of your favorites? I'd be happy to add it and give you credit for it. Let me know in the comments below!