Have you been noticing a decline in your organic Facebook Page reach? Again… Confusion was high as people linked the Explore tab roll out to the rumored end of organic Facebook Page reach.
Various stories began circling ranging from some saying all Facebook Page content was moved to the Explore section and off the main Timeline, while others said it was just for new Pages that are similar to liked Pages, as a way for users to discover more influencers to follow.
Turns out, the truth is somewhere in the middle.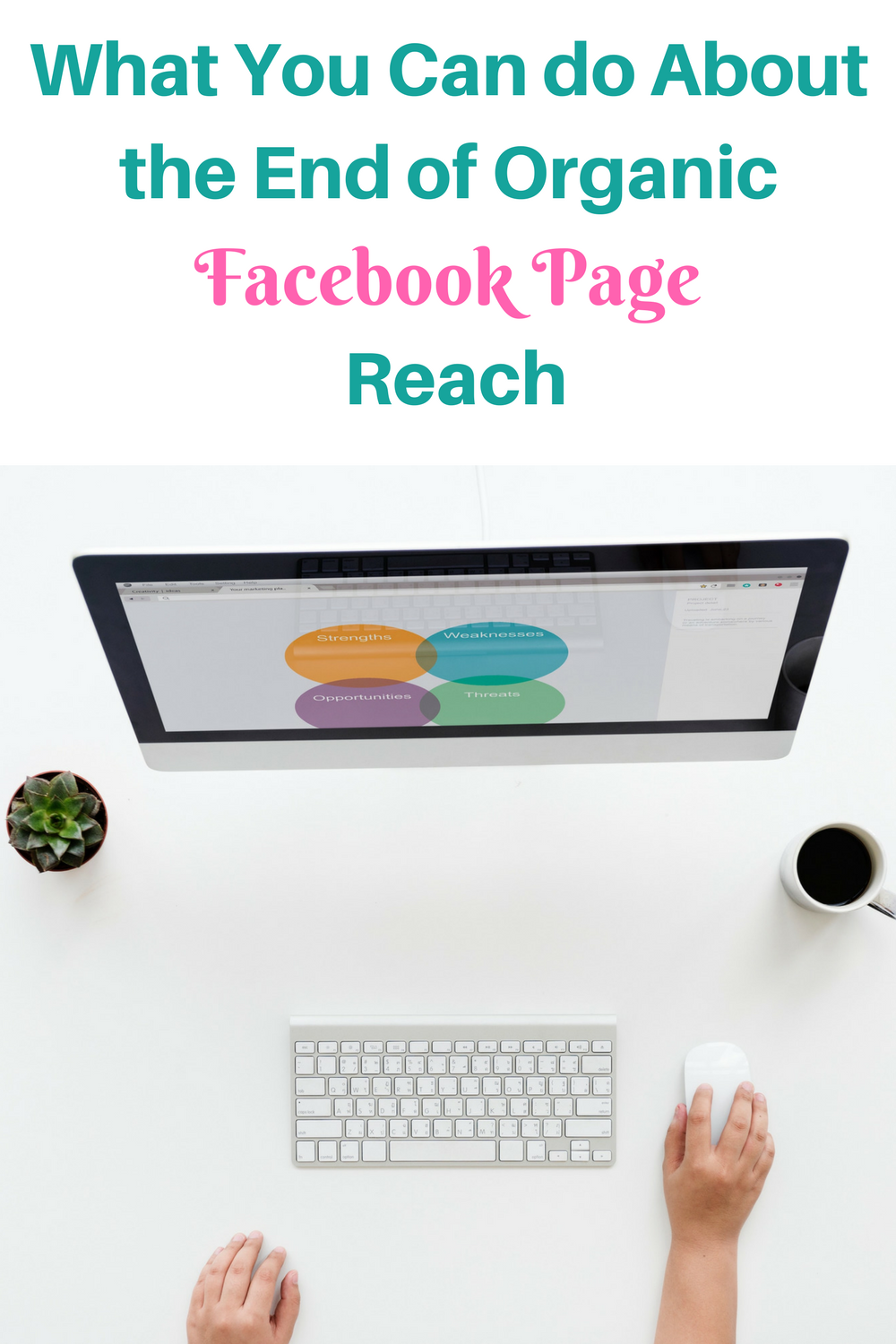 Currently, Facebook is testing placing all published Page content in the 
hard-to-find Explore tab
,
but only in 6 countries
: Sri Lanka, Bolivia, Slovakia, Serbia, Guatemala, and Cambodia.
In a statement released on Facebook's blog, they said, "We currently have no plans to roll this test out further." I think we all know what this means. Facebook doesn't just "test" for the hell of it. Free advertising of pages has already been on the decline and it's probably going to get a lot worse, if not impossible.
Organic Facebook reach is approaching the end
I'll give you a few moments to come to terms with that truly sucky news. If you're a business that already has a budget for Facebook advertising, this is less of a hit. For businesses with a smaller budget, you absolutely need to heed this warning if you've been relying on organic reach. Before you go into a complete panic, though, I have some suggestions for how you can cope with this.
4 Ways to Overcome Organic Facebook Page Reach = Zero
1) Create and maintain active Groups on Facebook
Facebook has been heading in this direction for years. This might just be the final nail in the coffin for small businesses relying on organic reach. Facebook likes and follows on your business page are still important for credibility purposes, but your time might be better spent on encouraging more people to join your Facebook Group rather than a Page.
Group posts are still showing up on the main timeline and are seen by your audience. If you don't make this transition, you'll have to count on your followers knowing where to even find the explore section and then actually taking the time to go there.
Instead, you can focus on attracting people to your Group and encouraging active discussions and interactions. I know that's one more item on your ever-expanding to-do list.  You may want the help of a social media or community manager, or you might decide you can handle this on your own. Either way, it's a good idea to explore this option.
2) Budget for more paid ads and boosted posts
This is what Facebook wants. Organic reach for Facebook Pages has been on a steady decline since 2012. Currently, it's around 2% of followers, and possibly even less than that. The writing is on the wall. Facebook wants businesses to start paying for page views.
It's time to stop relying on Facebook for free advertising. Now is the time to create or increase your social media advertising budget. It doesn't have to be a lot of money.
You can run an effective Facebook ad or boost a targeted post for as little as $5 a day for smaller businesses. Obviously, the more you can spend the better, but if all you've got for your marketing budget is $5 a day, then make that $5 work for you!
3) Start Harnessing the Incredible Power of Pinterest
Another option is to really start using Pinterest, which is a great idea for multiple reasons: Pinterest has a higher engagement rate than Facebook and other social media platforms. Plus, active pinners are actually searching Pinterest in preparation to make a purchase.
Pinterest is basically a visual search engine and is FANTASTIC for e-commerce businesses, but also great for bloggers, local businesses, and anything that can be associated with visually stunning images.
For the professionals in less glamorous businesses, don't worry too much. There are ways to make visually interesting pins without having to be a travel photographer or sell handmade Etsy creations. Infographics, tutorials, and pins linking back to blog posts do very well on Pinterest too.
4) Build Your Email List!
What's your main goal with Facebook anyway? It should be to direct traffic to your website and encourage more people to subscribe to your email list. I know you're probably tired of hearing about how you should be building your email list, but you're hearing it because it's true!
You don't own your Facebook page or any of your social media pages, for that matter. At any point, you can get booted off and disconnected from your fans. If you have an email list of loyal fans, that won't happen. You're the owner, not Facebook.
Do yourself a favor and take steps to prepare for the end of organic Facebook Page reach.
Even if after the testing, Facebook miraculously decides not to move all Page posts to the Explore tab, the decline in organic reach has been steady. To rely on organic reach is an act of futility. I don't mean to scare you, but I do want you to know the things that will impact your business.
Take the steps to prepare today so you won't be sorry tomorrow!
Also, you can certainly do this on your own, but if you are feeling overwhelmed or are just tired of keeping track of the ups and downs of social media and internet marketing, I can help you. Check out my Work With Me page and schedule a free consultation call.
Otherwise, take a few deep breaths, release the tension in your neck and shoulders, and get to it! Now is the time to prepare!